MMFE & PPPRS: Like Peanut Butter & Jelly
Written by Rebecca "Bonks" Rothschild
Evanston, IL was the center of maker mania and intense racing action.  Mini Maker Faire Evanston was Evanston's maiden voyage into the hack slash make realm.  Despite apocalyptic rain, the clouds eventually headed eastward giving way to a cool and clear night perfect for some Power Wheel drag racing.  This was PPPRS's (The Power Wheel Racing Series) first night race, to celebrate drivers adorned their rides with the proper glowing attire and there were even some impromptu fireworks to really layer on that Mario Kart feel.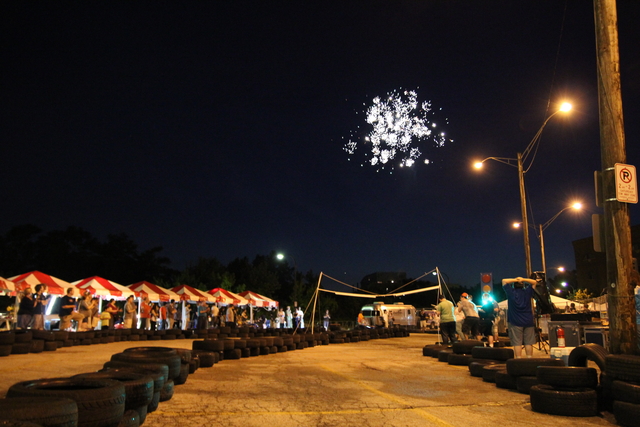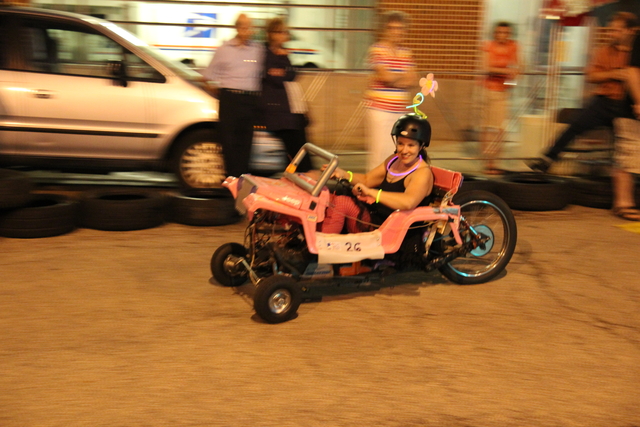 The 5th was a gorgeous sunny day, makers were ready to rock with 3-D cutting, crafts, screen printing and even a little home brewing action.  Here are some of my favorite makers this year: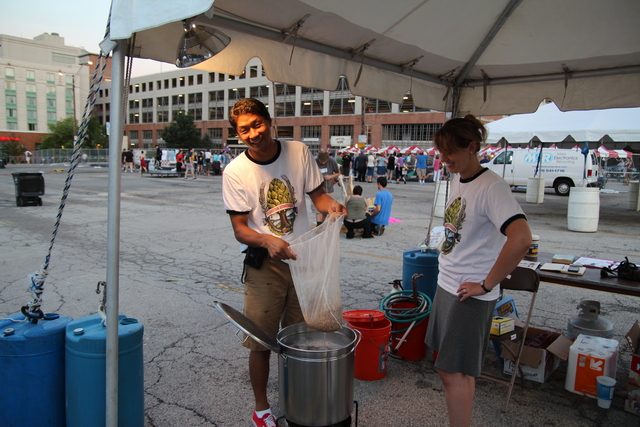 Here's Evanston's Home Brew Club working their magic.
These barrettes are hand made by Emma Milner-Gorvine, an 8th grader at Chute Middle School who donated all her profits from the faire to The Girl Effect.
Circuit bending extraordinaire Roth Mobot, takes children's toys and turns them into fabulous sound machines.
The racing action continued with popped tires and chains, prom dresses and silly string.  To help officiate was Ambassador Carol Mosley Brown, who handed PPPRS Champions Sector 67 both the series and moxie trophies and also distributed medals.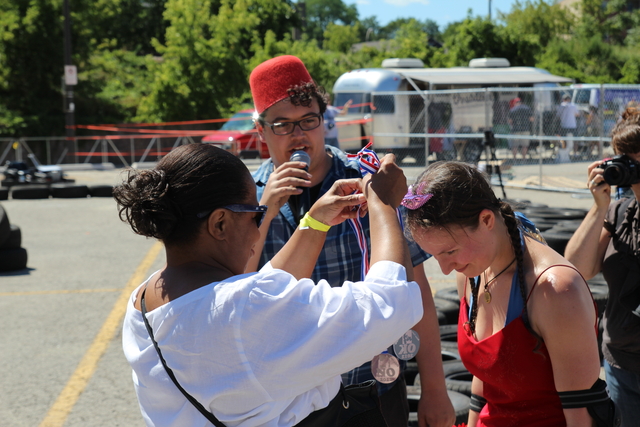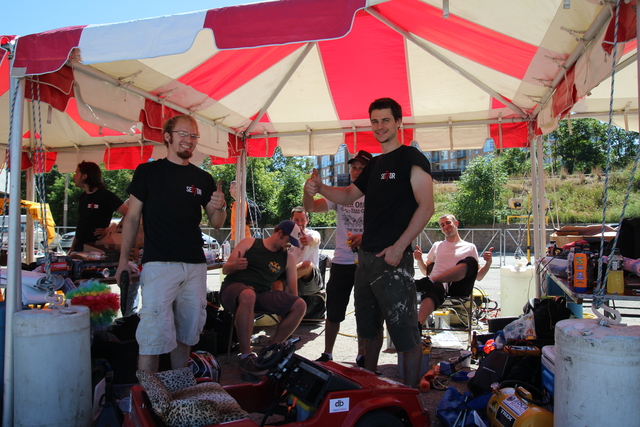 Overall the crowd was decent, people came from all over the area and even Evanston residents were excited and curious about the commotion.  There were lots of activities for kids and grownups alike making the faire the quintessential family event.
The following two tabs change content below.
Rebecca "Bonks" Rothschild
Rebecca, a.k.a Bonks can't live without her FPS video games. She reads a ton of comics and loves all things Sci-Fi. Rebecca is also the writer for our exclusive web comic "Shero & Vex."
Latest posts by Rebecca "Bonks" Rothschild (see all)
by Rebecca "Bonks" Rothschild
posted at 10:23 PM
August 8, 2012
No Comments
---